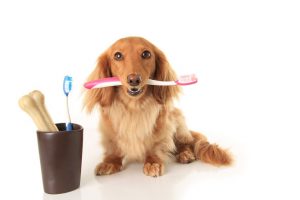 During the months of September and October, our Veterinary Partners are highlighting the importance of maintaining good dental care for your pet and providing a life long dental health plan for your pet.  Many signs of dental disease can be picked up in the early stage which reduces pain, cost and saves the teeth and gums.
Signs can include:
 Smelly breath
 Difficulty eating
 Dribbling
 Pawing at the mouth
 Yellow or brown tartar on teeth
 Bleeding gums
Contact any of our Brisbane Veterinary Partners  to book your pet in for a FREE examination to catch these signs early.
All visiting patients will receive:
A FREE dental examination and Healthy Teeth Score
Tailored dental health plan for your pet
Dental care information pack
Complimentary reminders for follow up recheck
$50 Tooth Fairy Voucher*
* Voucher can be used for any dental procedure till 31st October 2018.